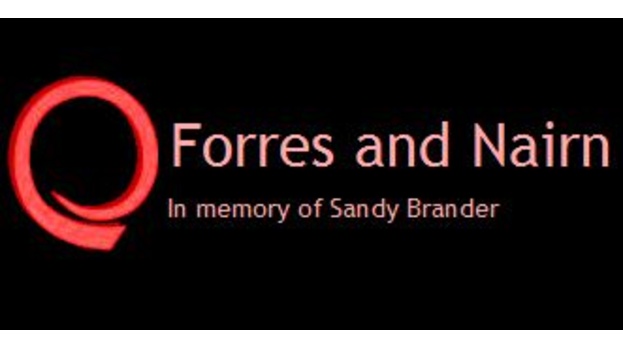 A win for Uncle Bobs in the league and a stunning 10-0 victory for Jackos in the Cup helped round off the Forres and Nairn Welfare action at the weekend.
Uncle Bobs moved up to fourth place on Friday with a 3-2 win over Elgin's Dream Team at the Riverside.
Bobs lost David MacBean after only 5 minutes in bizarre circumstances, being taken from the field to be blackened!
But that didn't distract Graeme MacKinnon too much, as he put Bobs 2-0 up soon after. Martin MacIntosh pulled one back for the Dream Team, but James Michie scored what would end up the match winner for Bobs before half time.
Jordon Faulkner pulled another one back for the Dream Team but Bobs were able to hold on for the three points.
Jackos cruised into the semi-final of the Ally Ross Rosebowl with a 10-0 thumping of town rivals Nairn Wanderers on Sunday.
Graeme Kennedy was in unforgiving form as he hit four, bringing his season's total to seventeen from just nine games.
Michael Maclean helped himself to two, with Grant Falconer, David Green, Scott Ogston and Andrew McGee completing the rout for the Rosebowl holders, making their intention to retain their trophy very clear indeed.
The Carisbrooke booked their place in the semi-finals as well with a solid 5-1 win over the Mosset at Roysvale on Sunday.
Steve Borzoni's brace followed up with strikes from Charlie Beck, Andrew McIvor and Thomas McCormack did the business for the Rosebowl runners-up from last year, with Jeff Wright netting a penalty for the Mosset.
Completing the semi-final line-up are Elgin Thistle and Auldearn, both receiving walkover wins over Dallas and Carlton respectively as both sides couldn't raise enough players for a team.
For the Carlton, this was their second withdrawal from a game within a week, so their future may be in jeopardy if they continue to struggle.
Report: Matthew Young