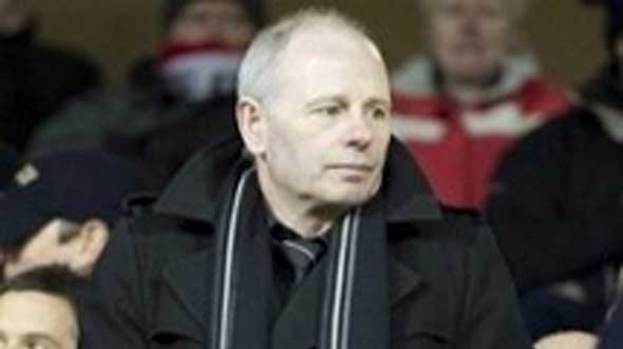 Prominent Aberdeen businessman Stewart Milne has won a prestigious award after being nominated by his former college.
Milne was nominated for the Association of Colleges' Gold award by Aberdeen College where he was an apprentice in the 1960s.
Milne undertook an electrician's apprenticeship from 1966 to 1971 at Aberdeen Technical College, which was one of the three colleges later merged to form Aberdeen College.
He is due to be presented with his award by Lord Willis of Knaresborough, who is the president of the Association of Colleges' Charitable Trust, at a ceremony at the House of Commons on June 8.
Now chairman and chief executive of the multi-million pound Stewart Milne Group, he was awarded a CBE in 2008 for services to the house building industry in Scotland. He has also been chair of Aberdeen Football Club since 1998.
The AoC Charitable Trust presents the Gold Awards to a select number of former college students each year in recognition of the vital role further education plays in the careers of the winners and of their continuing achievements.
When he qualified in 1971, at the age of 21, he set up a business specialising in kitchen and bathroom conversions. Four years later Stewart Milne Construction Ltd was established with 30 employees and a turnover of £1million. The Stewart Milne Group, a leading independent construction company, now employs around 1,000 people across the UK and generates a turnover of more than £350 million.
Milne said: "As is becoming much more widely recognised, not everyone is cut out to go to university; it's not the right path for everyone to follow even though there is, at times, a lot of peer pressure to do so. Colleges like Aberdeen have a very important role to play as part of the vital pathway to preparing individuals for working life, giving them the skills and an attitude to exploit, to the maximum, the opportunities that lie out there in the wider world.
"In looking back to my time at college, I can honestly say that it was during these formative years that I started to realise my own ability and personal potential. It was that experience that gave me the confidence and belief to go out there and exploit a talent I'd never realised I possessed."
Rob Wallen, Principal and Chief Executive of Aberdeen College, added: "We are delighted that Mr Milne has been recognised with this award. He plays a very important role in the economy and life of Aberdeen, and he has been a staunch supporter of the College. He is a very worthy recipient of this award and a superb role model for what can be achieved."