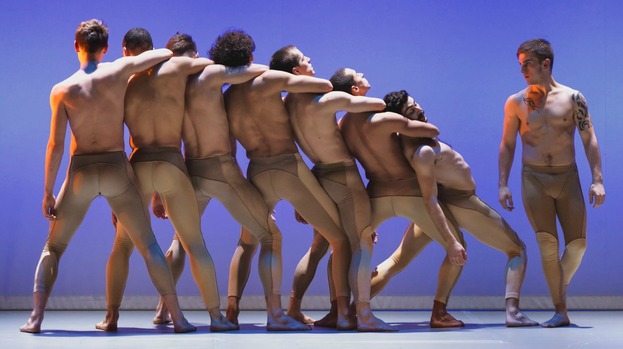 The Festival Theatre's boards have often tread by ballet troupes performing classics likes the Nutcracker and Swan Lake
This week a much more modern form of ballet will be be appearing there - and don't expect tutus. This is an all male-affair.
Ballet Boyz features ten young dancers combining ballet and dance premièring two new dance pieces by internationally celebrated choreographers Russell Maliphant and Liam Scarlett.
Russell Maliphant is renowned for his work as a multi-award winning choreographer and associate artist of Sadler's Wells. Liam Scarlet was appointed the first ever Royal Ballet Artist in Residence at the Royal Opera House.
Edward Pearce, one of the performers in this season's production, said: "It's very different to your normal ballet and with an all-male cast, this adds to the difference. It is very dynamic compared to the productions people are used to.
"There is no real story with our show, they are both atmospheric pieces. They portray the strength and beauty of a man."
The show features two pieces, one which is more aligned with the traditional ballet style yet has no narrative to the show.
The other is based around lifts and weights using the versatility of each dancer's body and is a more contemporary piece providing a stark contrast to each other.
With having so many complex elements, the show did not come together easily for the group.
Edward said: "The piece was created for around four months which was six-day weeks in the studio from 10am to 6.30pm. It is an intensive show, especially when we have five or six shows a week.
"It is constant and by the end of the show we are exhausted and it is really tiring, but we want it to come across as effortless and portray that element on stage."
The idea behind the show means each of the dancers were hand-picked to perform after scouting the Country for top performers.
Edward Pearce started his journey into the dance world when he was younger and attended gymnastics sessions. After discovering his love for the floor routine he was then told he could not perform the piece accompanied with music.
Edward said: "Music was my stimulus for performing and I didn't want to perform without it so when I was told that I left the class.
"I joined the Ballet Boyz straight from school and the first thing we did was go on a trip to America. I was in shock and couldn't believe I was part of something so massive.
"I absolutely loved it and really wanted to join the group for the second year. It gives you the opportunity to travel; we've been to so many different places."
With travelling all over the world performing to sold-out audiences, the show has yet to appear in Edinburgh.
Edward said: "I've never been to Edinburgh before and I'm so excited to come and see all of it. I've heard it's a beautiful City and I'm really excited to come."
Tickets for Ballet Boyz are on sale now via the Festival Theatre.
Related articles