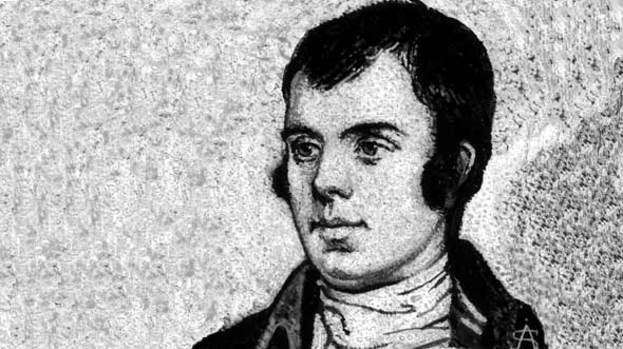 So the tinsel has been packed away, the tree is turning brown and you've scoffed pretty much all your festive choccies.
The champagne corks have been collected and now the fight against the post-festive blues is underway.
But before you start to pack away your party poppers and blow morosely on your paper horns, fear not.
In Scotland the party is not over for wee, sleekit, cow'rin, tim'rous beasties.
January 25 is the annual celebration of Burns Night – an excellent excuse for us to once again don our kilts, drink more whisky and whirl about like possessed tartan spinning tops in a right jolly knees-up.
This year Edinburgh is getting in a little early with all the action too, starting with Burnsfest at the Scottish Storytelling Centre on January 18 as part of Scotland's Winter Festivals.
With a café ceilidh and the traditional supper to performances of our national poet's famous songs and various work inspired by him, the centre is also holding events for younger bard fans with The Twa Rabbies interactive storytelling.
The Ghillie Dhu will be toasting the haggis on Friday, January 25 from 7pm with the traditional neeps 'n tatties too as will the Whiski Bar which has live music from the traditional Scottish fiddle band, Muckle Flugga.
St Columba's Hospice have also planned a full night of haggis and dancing with proceeds going towards their venture to raise funds for the hospice itself.
Held at the Edinburgh Corn Exchange, this is one of the larger Burns' parties in the city so bookings do need to be made early online.
There's a night just for the ladies at the George Hotel called Rabbie's Girls with comedian Karen Dunbar.
Billed as a unique women's Burn's night with a feminine twist, there's oysters and bubbly, a six course tasting menu and a goody bag with a rather promising sounding balloon raffle.
The Point Hotel on Bread Street is also hosting a tribute tonight with dinner, drams and dancing while Prestonfield House is going for wit, wine and whisky with a three course meal and live music with host Grant Stott.
There'll be loads more coming up over the next week or so and we'll do our best to keep you informed on all of them.
If you're hosting a Burn's Supper event or know of a really good one that you'd like to share then drop us a line.
More About Robert Burns
Related articles