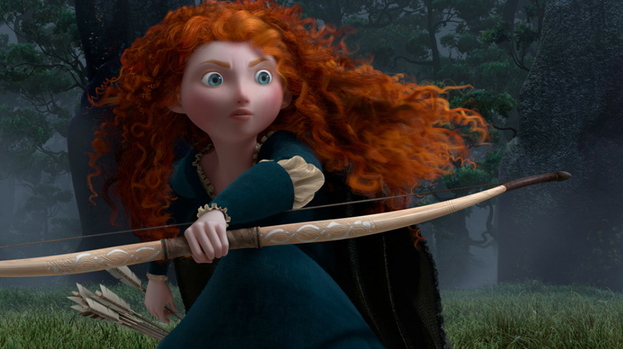 It's reached the grand old pensionable age of 66, but rather than hang up its coat and shove on some slippers, the Edinburgh International Film Festival is embracing change.
After shuffling almost bemusedly through plummeting ticket sales and slumped premiers last year, organisers pledged that 2012 would be their comeback year.
After ditching the traditional red carpets and film awards last year, the number of film premieres at the festival had dropped to just 62, with ticket sales falling to 34,500, down from 44,500 the previous year.
But with a new artistic director at the helm, Chris Fujiwara, the good ship Film Fest is now being guided on a steady course as Fujiwara announced today that they "have all the premiers you could wish for" in an effort to regain the festivals former national and international reputation.
With 121 new features from 52 countries set for June and enough premiers and parties to keep any film buff in their element, the organisers have picked out 19 world premiers including Borrowed Time, Exit Elena, One Mile Away and Day of the Flowers.
Organisers also announced today that documentary films will be judged in the Michael Powell award for the first time. Acclaimed director Wang Bing is also set to give a masterclass at the festival this year and more change is afoot as it was announced that the Traverse Theatre is being established as the the new delegate centre.
Kicking off the programme is a dalliance into a black comic noir thriller by the man behind cult film The Exorcist - William Friedkin. Starring Matthew McConaughey and Emile Hirsh Killer Joe is a dark and exhilarating story of a young man down on his luck who hires a rather charming hit man to murder his own mother for her $50,000 life insurance policy. With not even a dollar to his name though, the young man offers up his sister in exchange for services rendered.
As Friedkin said: "Killer Joe is about the good and evil in everyone, the struggle for our better angels to triumph over our demons. Often lost. The thin line between policeman and criminal. It's also a riff on the Cinderella story, wherein she finds her prince, but her turns out to be a hired killer."
The EIFF is boldly screening this film uncut despite the Picture Association of America considering a re-release of a more censored version.
The film premiers tonight with William Friedkin and cast in attendance at Edinburgh's Festival Theatre and will be open nationwide at the end of the month.
Highlights also include Pusher featuring Richard Coyle as a London drugs dealer who finds himself embroiled in a life and death fight when a massive deal goes disastrously wrong. With an outstanding lead performance by Coyle this will appeal to any adventure seeking types looking for an action packed 86 minutes.
The story of a young IRA member forced to switch sides and turn informant for MI5 is also a must see in hit film Shadow Dancer as it delicate portrays a careful and intriguing insight into life in Belfast during it's most troubled period. Adapted by Tom Bradby from his own 2001 novel, Oscar-winning director James Marsh brings out the best in his protagonists Clive Own and Andrea Riseborough as the film delves deep into the political intrigue of the time.
The festival will also be hosting special outdoor screenings this year in St Andrew Square Garden called Under the Stars from June, 14, featuring both modern hits and timeless classics.
So cross your fingers for sunshine, pack your picnic rug, grab a bucket of popcorn and head down.
The grand finale of the festival has already been welcomed with open arms by both the festival organisers, our own First Minister, the media and pretty much every local business in Scotland who could benefit from it's release.
Set in the Scottish Highlands, animated fantasy tale Brave is expected to be the hottest cinematic ticket in Scotland since the European premiere of Braveheart was staged in Stirling in 1995.
Premiering on June, 30, Chris Fujiwara said: "It makes perfect sense that this film, which is so strongly tied to the cultural mythology of Scotland and the beauty of the Scottish landscape, and in which Scottish talent has such a significant involvement, should be part of our festival."
Tickets go on sale tomorrow morning at 10am for all festival events and are available to buy online. For more information on the festival programme check out STV Entertainment for all the latest news and reviews and the full line-up list.
Related articles
People who read this story also read