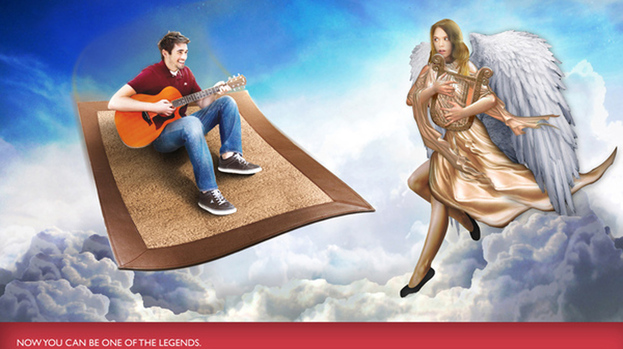 Edinburgh university students have swept the board at the annual national student design competition the Roses Awards, winning half of the categories on offer.
Seven students from Edinburgh Napier University beat off competition from roughly 70 other UK universities.
The pupils were also the only Scottish winners at the event, which was organised by industry magazine The Drum and UK design agencies.
The briefs ranged from creating a memorable advertising campaign for a retro sweet shop to branding the Homeless Olympics and the merits of magical flying carpets.
Three categories were won by five of the University's graphic design students while two creative advertising students were also lauded.
Based on the quality of their submissions, two graphic design students from Edinburgh Napier – Sam Ngai and Sean Kinnear – have now been selected to compete in the student category at The Roses professional awards.
Ian Lambert, Subject Group Leader for Art, Design & Communication in the School of Arts & Creative Industries, said: "This is a remarkable achievement for the School, and all our staff and students are absolutely thrilled.
"To put it in perspective, there are about 70 higher education institutions in the UK that will know of or will have entered this competition - so to have won half of the categories is incredible."
The professional Roses Creative Awards will be held in May.