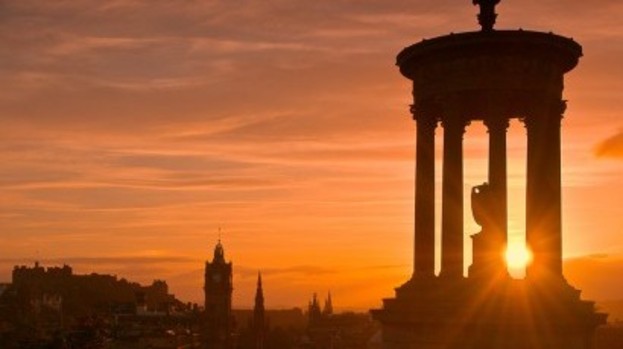 The weather outside may be frightening, but there is plenty on indoors in the capital to take your mind off. Read on for some fun that doesn't need any sun.
Stop by Piershill Library to craft an Easter card for a loved one, or make a few additions to their Spring frieze. The free session runs from 11am until noon. The library is located close to the beach so even if the weather doesn't hold, go for a walk on the beach in the snow.
Dr Daniel Falk from the University of Oregon will discuss different facets of prayer in the Dead Sea Scrolls in a talk at the Centre for the Study of Christian Origins. This is the first time he has presented his paper 'Material Aspects of Prayer in the Dead Sea Scrolls' in the UK. It is free to attend and more information is available on the Christian Origins website.
Rediscover the grisly side of Edinburgh's cobbled streets with a new free tour. The three-hour walking tour takes you through time and across the city. Ancient secrets mix with modern science breakthroughs and literary giants. To register, visit the New Edinburgh website.
Once night falls, there is the chance to take in some traditional Scottish music played by the hottest up-and-coming young musicians in the city. The Edinburgh Youth Gaitherin Tutor Concert showcases the work of several young musicians between the ages of nine and 25 who also tutor others in a variety of instruments. More information can be found on the Edinburgh Youth Gaitherin website.
And for those wishing to add a little variety to their life, adventure, sports and social group Spice are hosting a preview night at the Outhouse in Edinburgh. The club regularly offers adrenalin filled events such as skydiving and mountain climbing, and provides an outlet for thrill seekers to meet like-minded people. Check out their website for more information/.