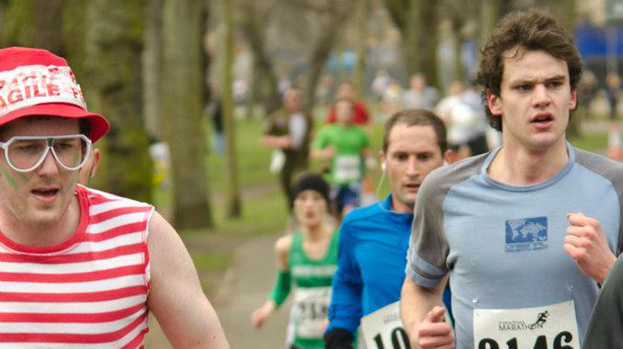 Edinburgh's Meadows Marathon is set to return for the sixth year, but for the first time will actually host a 26-mile run.
The student-run event, which previously featured only a half marathon and 5km fun run, will hold its inaugural marathon on Sunday, March 4.
Organisers are now hoping the start of the New Year will spur people on to sign up for one of the runs.
George Ward, a member of the event committee, believes the event will "tick New Year's resolutions boxes".
He said: "We've got two months to go and we're really gearing up. We're not necessarily looking for Olympic athletes, even if people haven't run before we're urging them to have a go.
"It's 2012, it's a new year, and people want to do something different. Rather than having New Year's resolutions that fizzle out within a few months why not aim for something. It's win-win; people will get fit, raise money for charity and have a good day."
Staged by volunteers from universities and colleges in Edinburgh as part of Edinburgh Students' Charities Appeal, the Meadows Marathon aims to raise money for charity and promotes a number of different causes to participants who have not decided who they want to contribute to.
Amongst the featured charities this year are Age Scotland, Children's Holiday Venture and Cash for Kids.
George continued: "If you're going to go to all that bother to run the event why not raise some money and help change peoples' lives for the better.
"Back in October the committee got together and thought 'let's make this the biggest event possible'. We're aiming for 2000 runners and we're hoping in January and February people will just go for it."
Last year the event involved more than 800 competitors and fun-runners raising around £40,000 for charity, which the committee hope to surpass with the newly-introduced marathon.
As the name suggests, the 26-mile route will stay as close to the Meadows as possible, with marathon runners required to complete 14 laps of the park after the initial run from Bristo Square to Chalmers Street.
Edinburgh Students' Charities Appeal are preparing to launch a blog revealing a peek behind the scenes of the event, and are also inviting runners to submit training diaries for an insight into the process.
George added: "If we can get a runner to recommend it to a friend or family member we can spread the message and raise even more money."
The Meadows Marathon takes place on Sunday, March 4. The marathon costs £25 to enter and the half marathon and fun run cost £15. All marathon runners must be able to complete the distance in under four hours.
Runners interested in submitting training diaries should email press@meadowsmarathon.org.uk.
IN DETAIL