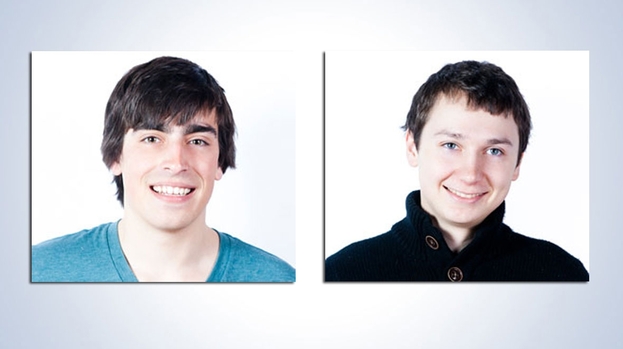 The University of Edinburgh has once again been voted one of the leading educational establishments in the world.
The Times Higher Education World Reputation Rankings have just been released, with Edinburgh climbing three places to 46th - the only Scottish institution in the top 100.
While the university might be celebrating its student association is embroiled in a row. The world of politics is an unforgiving place and student politics it seems is no different.
Two leading members of the Edinburgh University Students' Association (Eusa) will this week be forced to answer accusations of bringing the body into disrepute.
An emergency meeting has been called for Wednesday to debate a motion of no confidence in Max Crema, the Vice President Services of the association. President James McAsh also faces a motion of censure over his support of Mr Crema.
Staff at the students' association believe this is the first time a vote of no confidence in an officer has been proposed.
The move is the culmination of months of controversy for the body, which has seen it embroiled in tales of derogatory tweets, gagging of the student newspaper and attacks on the Royal Family.
Cameron Taylor, a fourth year politics student at the university, brought both motions forward after gathering the signatures of over 100 students.
"What has happened throughout this year is a real lack of openness and transparency by these elected sabbatical officers about what they have done," said the 21-year-old, who is originally from Jersey in the Channel Islands.
"They have covered up what is going on. They have not informed the electorate about their misconduct. I think it is really important in any democracy that elected officials are held to account."
The motion of no confidence in Mr Crema questions the ten-week suspension from his post soon after his election last year when he tweeted "f**k old people".
The motion also accuses Mr Crema of not giving students a proper voice in January when, after a vote, the association adopted the position that 'there should be no Royal Family' on behalf of all Edinburgh University students. This followed the adoption of Princess Anne as the chancellor of the university.
Finally, the motion of no confidence in Mr Crema refers to Eusa obtaining a court order to prevent the publication of an article in the university's newspaper The Student two months ago.
Mr Taylor, who is behind the Are you Happy with Eusa? Blog and Facebook page, added: "There is a lot of good they have done this year. Max helped save The Bongo Club which is a favourite of the university students and he helped get the Hugh Robson building refurbished.
"The positive work they have done does not mitigate the criticisms, the misconduct they have carried out and how they have brought the university into disrepute.
"This has nothing to do with them personally. There are no political aims that I hope to get out of this.
"This is not to get me a support base of the students. I have no axe to grind. It is simply about elected officials remaining accountable to their electorate."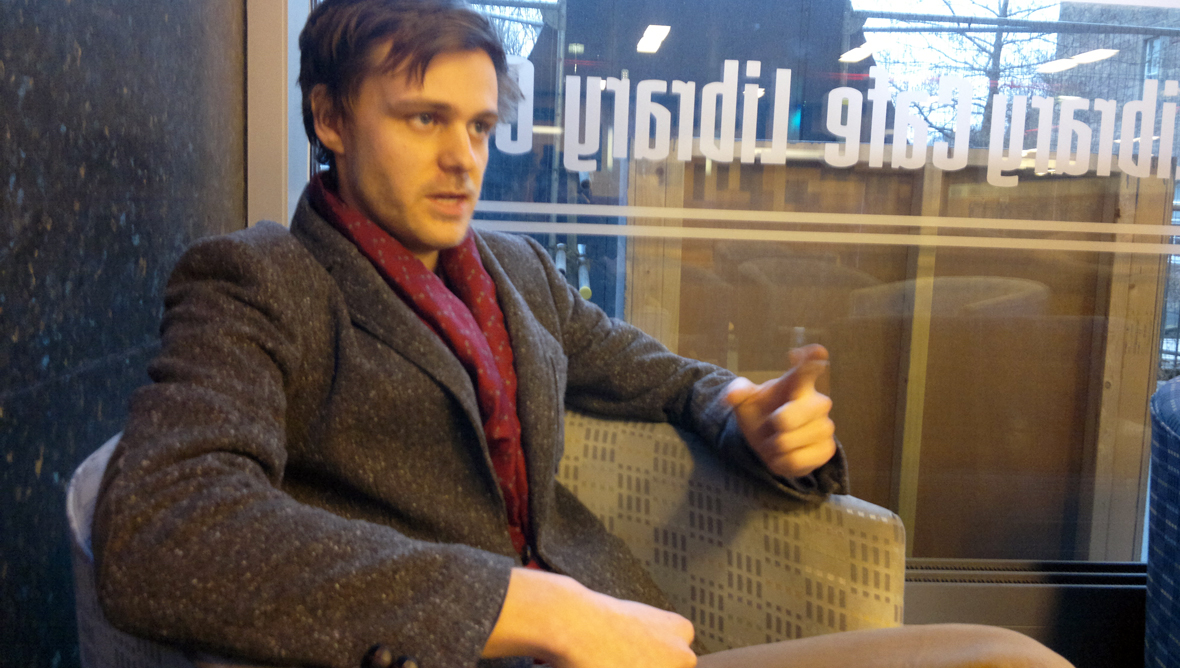 Cameron Taylor, the student who has proposed both motions. Copyright – Nina Seale
Mr Crema, 21, took a year out from his Economics degree at Edinburgh to work as Vice President.
Ahead of Wednesday's crucial vote, he said: "I understand that people are frustrated with some of the actions Eusa has taken this year. In my opinion the main problem we face is that we describe ourselves as a democratic organisation but are legally a charity.
"Our actions as trustees often reflect our legal and financial obligations and therefore have little regard for the democratic will of the membership or transparency. This is understandably frustrating but to single me out for criticism on this front is unfair."
In response to the motion about his derogatory tweets, he responded: "These tweets were written on my private Twitter account before I took office.
"They were intended to be a response to the injustice of older generations who enjoyed many of the benefits of a welfare state and a high quality of living, launching an economic attack on the young and stripping them of many of these rights.
"This doesn't excuse these tweets, they were immature, offensive and ill-thought out and I've apologised for them before."
University of the 'elite'
Mr Crema also defended his actions in relation to the motion about the Royal Family. "Out of a student body of 30,000 students, the University of Edinburgh has only 91 students from the 20% most disadvantaged postcodes in Scotland," he said.
"This is an appalling statistic and I believe that when the university appoints someone to a position of honour based purely on what family they're born into rather than their own merit or achievements it reinforces the perception of the University of Edinburgh as being only for the elite in society.
"To attack me in my role for bringing this motion, which was voted through our democratic structures and simply called for the position to be filled through an election, is to attack me for having an opinion which some people may not like."
And what about that gagging order? Eusa hit the headlines after preventing the university newspaper The Student publishing an article in January after obtaining an order at the Court of Session.
"While I did not take part in the decision to seek this court order I absolutely believe it to have been the correct decision," he said.
"The Edinburgh Court of Session isn't in the business of protecting the reputation of sabbatical officers. This court order was granted because it breached the confidentiality of several employment processes and violated the personal privacy of a number of our staff."
Mr Crema has said he will simply "look for a job" if the vote goes against him.
He said: "Following the court order which prevented publication of The Student, I voluntarily choose to release an op-ed in The Journal in which I communicated the material facts of the article which was prevented from reaching publication, whilst respecting the privacy of our staff.
"I think it's fantastic that Cameron has chosen to really involve himself in our democratic processes. Every week I attend an open meeting where any member of the student body can question me on anything they like.
"I think it's a shame that Cameron has never chosen to come to one of these meetings to hold me to account and is instead doing so in such a high profile and hostile manner, but I respect his right to do so."
However, Alistair Grant and Nina Seale - the editors of The Student - dispute Mr Crema's claims. They added: "His (Mr Crema's) op-ed did not address the main contents of our article, despite implying otherwise. We have nothing against Max Crema and wish him all the best, but we do feel the need to point this out, as his op-ed - we believe - implies we wrote something we didn't."
University of Edinburgh. Copyright - Ipoh
The motion to censure Mr McAsh argues that the president should have dismissed Mr Crema after "repeated gross misconduct".
It adds Mr McAsh's "apparent unwillingness to dismiss a known friend and political ally shows a severe conflict of interest and gross unprofessionalism".
It is also claimed the student association President did not attend a Remembrance service commemoration and lay a wreath on behalf of students due to his own personal beliefs relating to the annual event.
Mr McAsh was invited to contribute to this article but he declined. The University of Edinburgh also declined to comment on Wednesday's vote.
The deadline for applicants to be the next President and Vice President of Eusa passed last week. A spokeswoman for Eusa confirmed Mr McAsh, Mr Crema and Mr Taylor have not included their names for consideration.
On Wednesday at least 300 students - or two thirds of the attendees, whichever is higher - need to vote for the motion of no confidence in Mr Crema for it to pass. For Mr McAsh, a simple majority vote is needed for a vote of censure to be agreed.
It is understood the university's Joint Union Liaison Committee - made up of the unions Unite, Unison, the University and College Union and Prospect - has offered its support to the embattled President and Vice President ahead of the event, which will take place in the George Square Lecture Theatre at 6.30pm.
Related articles