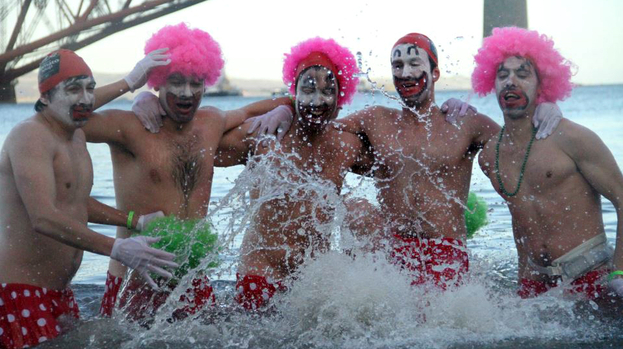 Thousands of smurfs, giant bananas and saltire-coated swimmers descended on South Queensferry to start the New Year in true Scottish style.
The annual Loony Dook saw over a thousand brave souls plunge themselves into the freezing waters of the Forth, cheered on by locals and visitors from all over the world as part of Edinburgh's Hogmanay celebrations.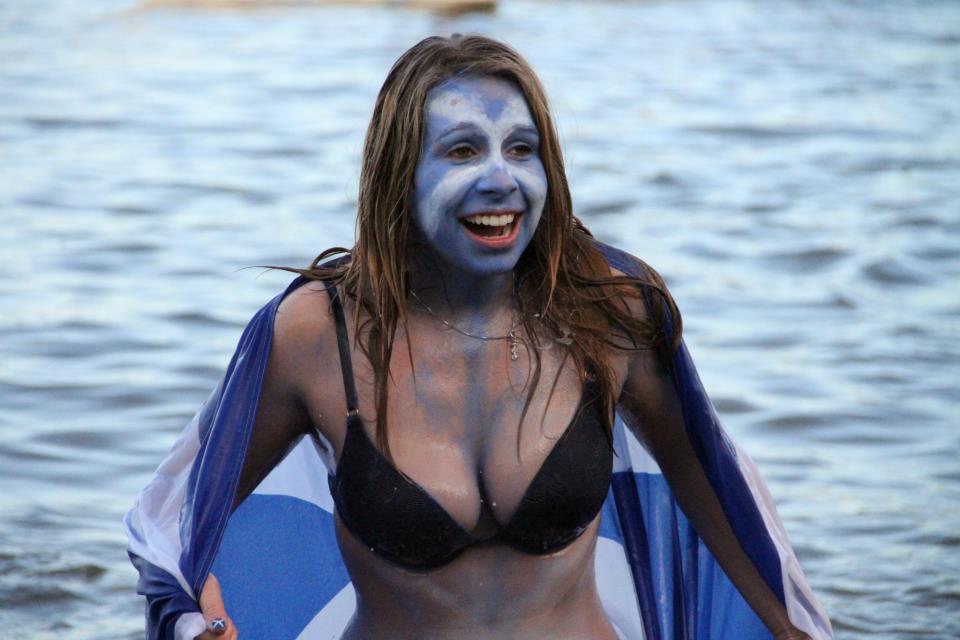 Now in it's 25th year, the event has grown larger than ever with many braving the icy waters in aid of charities close to their hearts. Organisers believe that an estimated £80,000 has been raised for local charities alone through the event so far.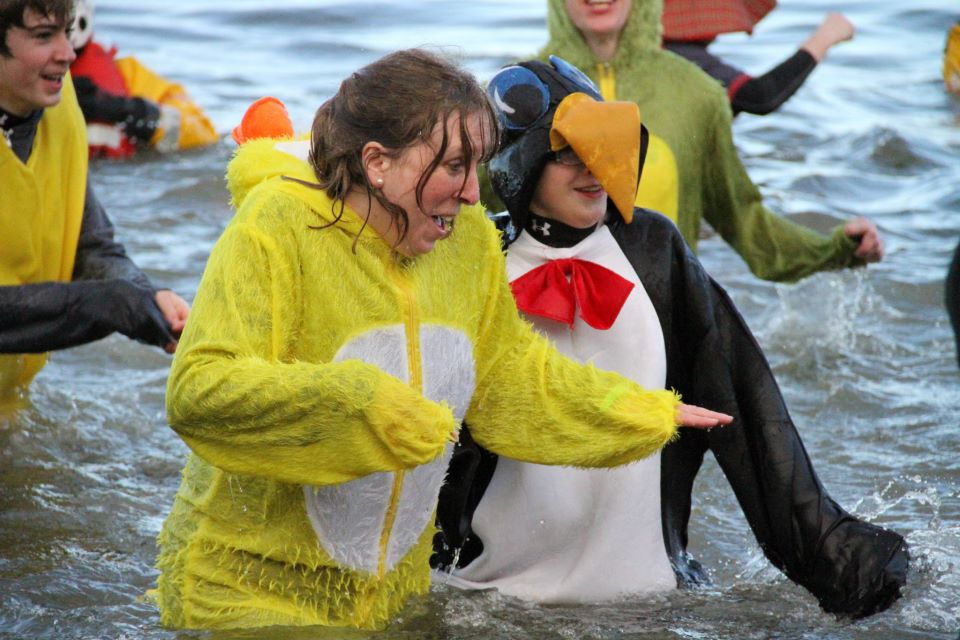 Allegedly starting over a pint in a bar in 1986, the Loony Dook began after late founder Andy Kerr and his friend Jim Kilcullen decided to jump into the Forth on New Year's Day to clear their Hogmanay hangover.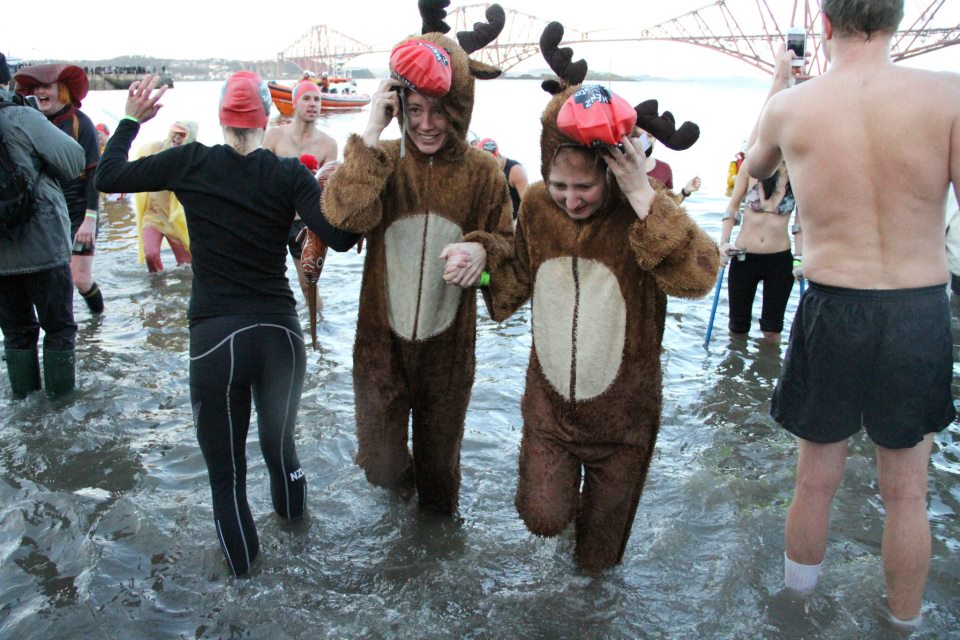 Andy's response of 'If you will, I will' started an annual trend of people donning as many bizarre costumes as possible to take the big dunking.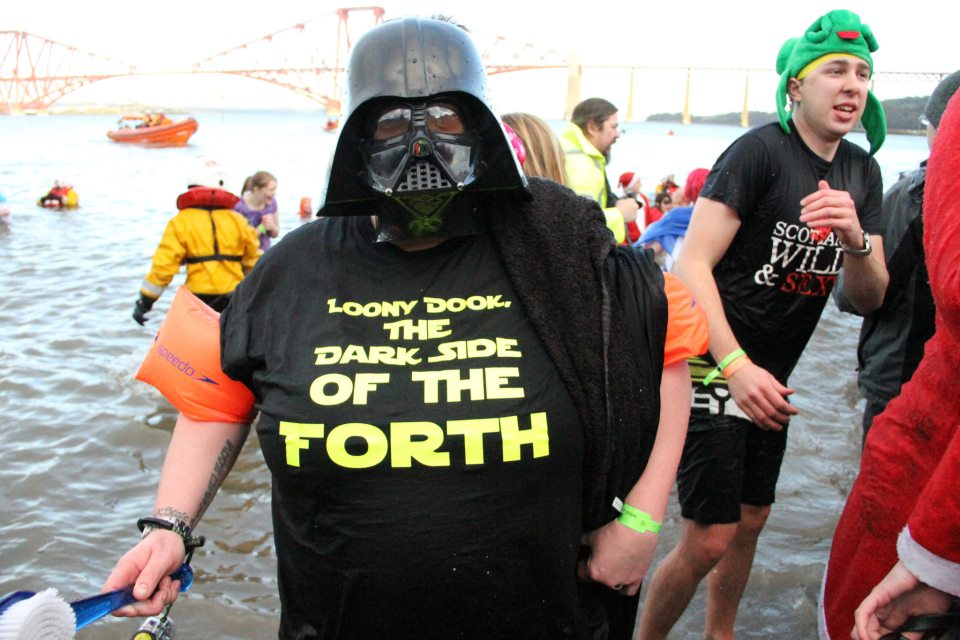 The event now has a large international following and today saw dookers from as far afield as Japan and Australia taking part.