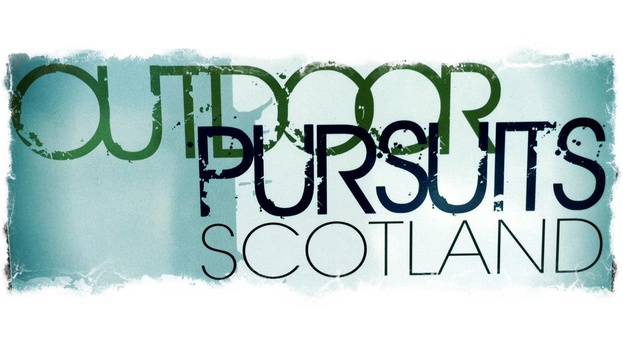 It wasn't much of an adventure, sure. Not for the rugged outdoor types with their tell tale tans and five o'clock shadow.
The biggest drama for most was contending with the fierce blast of wind that whipped around the corner from the rutted stone car park at the Royal Highland Centre on the outskirts of Edinburgh.
But still, they arrived in their thousands, bearded and clean shaven, smart suits and shorts, young and old. Some on bikes, others walking.
More than a few in their 4x4s and clutching tiny hands of excitable youngsters for the Scottish Outdoor Pursuits Show at Ingliston.
There was even the odd battered crutch from some mishaps or other, seeming unable to dent individual spirit or enthusiasm.
On day one, Saturday, it was estimated more than 1500 people streamed through the doors into the arena.
And despite Sunday being both the Edinburgh Derby and Mother's Day, numbers were even higher.
Why? For a chance to discover some of the huge range of activities for outdoor pursuits enthusiasts to take part in, right here on their doorstep – Scotland.
Be it hobby, staycation or just for fun, it would surely have been very hard for those assembled not to find something that appealed.
Certainly the children scampering up the indoor rock walls which had been provided, tried their hands at motorized surfing, learned about bush craft or hid out in the giant Wolf Glen Tipis seemed to have few complaints.
The numbers attending the various talks put on each day too seemed enthused to hear of tales from the frontiers or learn from experts, the surprising thing for some being how many are based here locally.
Epic Adventures, for example, based a stone's throw from Gorgie but offering rock climbing trips, canoeing and mountain biking among their many activities which also involved canoeing on the Union Canal.
City based Laid Back Bikes were there too, showing off their collection of recumbent bikes and trikes, something a little different to what was on offer from the Edinburgh Bicycle Co-Operative.
Although to be fair, the Co-Op was letting people smash their own slushy drinks in blunders worked from pedal power alone.
Edinburgh Leisure, who the biggest sport and leisure provider in the city, looked very busy as people tried to find out more about membership, their 11 swimming pools, 16 gyms and activity centres.
And it came as a surprise to some that instructor courses ranged from everything to indoor rock climbing at Ratho to kayaking and sailing.
Slightly further afield saw the launch of a brand new company, Bo'ness Hill Walking and touring Company. Not, as you'd maybe be forgiven for imagining, a chance for a gentle stroll in West Lothian.
But a company packed with experienced climbers and walkers organizing small group outings to some of Scotland's most magnificent munros, tailored to ability and timetables.
Peter Donoghue, the driving force behind the idea, is himself a twice veteran of Everest Base Camp and Mount Kilimanjaro who's website is expected to go live within the next week.
Angus Adventure were also in Edinburgh trying to persuade people not to simply pass through on their way north, but enjoy all it has to offer in terms of heritage, golf, walks, festivals and other outdoor pursuits.
While Waterski Scotland did a fair trade in bookings when locals learned they could take part in the sport just over the Forth Road Bridge at Townhill Country Park in Dunfermline.
The purpose built centre was opened in 192 by HRH Prince Edward and since risen to become the national training site for the sport.
If all that whetted the appetite, one of the biggest draws at the event was Big Tree Campervans – specially adapted vehicles for groups to head off into the great outdoors without the need to worry about tents or hotels.
The weekend event, which was in association with by Rat Race Adventure Sports and The Scotsman, was the first time it had been staged.
Andrew Richardson, Managing Director of the The Scotsman, said the success had offered encouragement for next year's event.
He said: "I am delighted with the success of the first Outdoor Pursuits Show.
"It was a great day out with a good range of exhibitors, some very interesting talks, the mountain biking display was stunning and there were plenty of people taking the chance to try different activities.
"Our exhibitors are very positive about the show which gives me the confidence to believe that we can make next year's event bigger and even better."