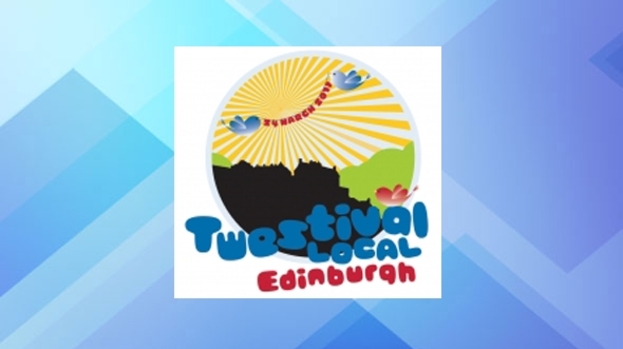 The EdTwestival is poised to smash through the 100 ticket mark today - as fundraising efforts step up a gear just a week before the big night.
And experts have hailed the Edinburgh event as a prime example of just how charities on a hyper-local scale are being made more accessible to a global audience.
Ross McCulloch, a social media consultant with Third Sector Lab, believes that Twitter and Twestivals - including EdTwestival - offer charities a unique opportunity to promote their cause.
More importantly, he says they help build strong relationships with potential supporters.
After attenting the first global EdTwestival in 2008 - where Twestivals around the globe raise money for charities - he was keen to be involved with a similar venture.
He said: "After I'd seen how the event in Edinburgh had worked I thought it was about time something happened for local causes and when the Glasgow Twestival was announced I pounced on the chance to get involved.
"It was a great opportunity to use social media in the run up to the event as well as flogging the tickets.
"There was an online vote to decide what charity the event should support and it ended up getting quite heated.
"A relatively small charity, No Strings Attached, ended up winning over more established charities.
"What we found was that the other charities also benefitted from the exposure and had managed to raise their profile.
He added: "No Strings Attached raised about £4,000 but it was probably worth much much more than the money, it helped the charity with their PR."
"In addition to rasing the awareness of the charity with Twitter the Twestival also gives charities the opportunity to build long term funding relationships."
Ross also said that with so many media and charity organisations being based in London there is a tendancy for information to be London centric.
He said: "London gets a lot of attention due to its geographic location but Scotland is using Twitter to fight against that.
"Hyper-local news is becoming increasingly valued and taps into what people need to know and eventually this may be picked up on a national scale."
Twitter has also has massive benefits to charities beyond events live Twestival and help them engage with people.
Whizz-Kidz is a charity that helps to provide disabled children in the UK with a wheelchair or mobility equipment that will help them to be more active.
They had more than 4,000 followers on Twitter and approximately 2,500 on Facebook.
PR manager Rob Dyson said: "Twitter allows us to contact more people in a richer way.
"We still use e-mails but social media allows people to have a hub online for richer conversations.
"In the run up to the London marathon people who were taking part and raising money for Whizz-Kidz were forming friendships before the event and were able to recognise each other on the day.
"In addition to people thanking us and spreading our message we are also able to use it to target and speak to people who may be grumbling or criticising us.
"One person had an issue about rigourous tin rattling on the street by one of our volunteers and I was able to contact that person directly to apologise and also feed back to head office that perhaps the training programme needed to be improved.
"Also if we are misquoted I can direct people via a URL to information on our site which clarifies our position on a particular matter.
"Twitter allows us to build rapport and trust in the public domain and people can see us do this.
"They like to see that we are conversational and enthusiastic.
"We have 4,000 twitter followers and 2,500 members on Facebook and when we do something offline I can contact these people to let them know.
"Who knows how many of those 4,000 people then pass on our message.
"Its exponential growth."
Martin Keane of Edinburgh based animal advocacy charity One Kind used Twitter to promote their campaign against snare traps to the Scottish Government.
He said: "The key thing for us with a campaign like the snares was to get people to act on something for us in an immediate and dynamic way.
"We needed to get our message to people and get them to interact with it.
"We also promoted it on a global scale through e-mail and while people in other countries couldn't act on it politically by signing the petition it was sending the message to the Scottish Government that this was an issue that was internationally unacceptable."
The Edinburgh Twestival 2011 - which is being sponsored by STV Local in Edinburgh - will take place on Thursday, March 24 at Hawke and Hunter on Picardy Place, 7pm-1am.
All money raised from ticket sales and donations will go to St Columba's Hospice, Boswall Road, Edinburgh.