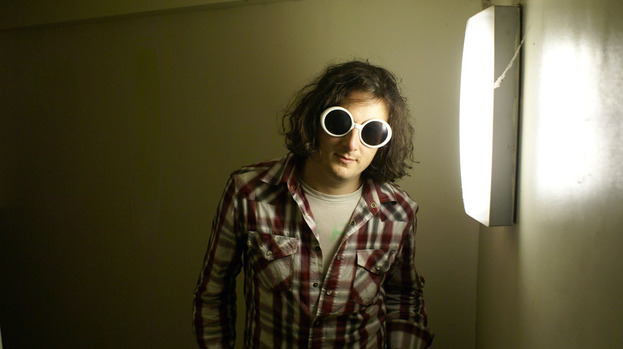 Local music fans have united to get Edinburgh musician Dan Willson, better known as Withered Hand, to next week's SXSW festival in Austin, Texas.
Dan explained on his website yesterday: "I have been told with less than a week to go till my flight on Saturday that my visa petition, which I had been assured was a strong one, has been flagged by a US immigration official as requiring more evidence."
He is now trying to track down testimonials "from the great and the good," to help convince the US Embassy that he has the 'extraordinary ability' required to enter the country and play the festival.
Dan has already received support from BBC Radio 6 DJ Marc Riley, Creative Scotland, and the BBC themselves, who have interviewed him for the pre-festival part of their SXSW documentary, to be shown on BBC 2 in the next couple of months. He can also list musician Jarvis Cocker and comedian Daniel Kitson amongst his fans.
If sufficient evidence cannot be produced before Dan's plane leaves on Saturday, he will be refused entry to the US and will have to cancel eleven shows - six of which are part of SXSW, and five solo dates to support the American release of album Good News on March 15th.
In order to provide further evidence needed to strengthen his case, online supporters from the US and UK have leapt to his defense with a petition. It has been signed by over 400 fans in just over 24 hours, as well as launching a twitter campaign tagged #witheredhandforsxsw. The musican can also be reached on @witheredhand.
Names already on the list include musicians Johnny Lynch from Silver Columns and the Pictish Trail, Meursault, Come on Gang!, Kid Canaveral, and Cancel The Astronauts; as well as music bloggers Last Year's Girl and Peenko, and DJ Jim Gellatly.
Dan said: "I'm embarrassed to mention the calibre of fellow musicians, DJs and music figures who have come out and taken the time to strengthen my appeal, but I want to say thank you to everyone who has.
"I can only wait and hope that all this support can make those bureaucratic wheels turn a lot faster."
Witten by Ali George - an Edinburgh writer and journalist who has embarked on a project to write 12 books in 12 months. Visit her 12 Books 12 Months blog to hwo her mission is going.