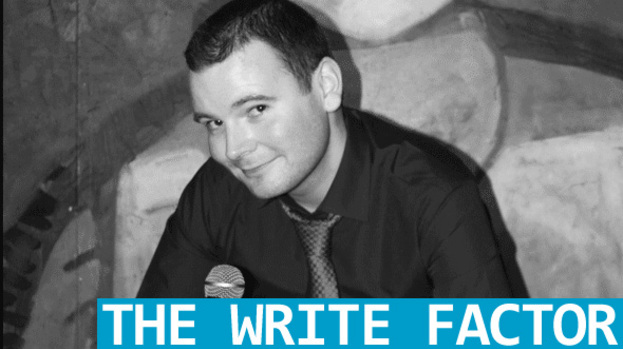 Twitter – you've all heard of it now, whether you use it or not. You know it's growing, but did you know its use has now become compulsory in America? Well, ok, that's not quite the case. What is true though, is that over the weekend, a man was arrested for NOT using Twitter.
15 year-old Canadian singer Justin Bieber (no, me neither – so the power of Twitter does have its limits) tweeted to promote an appearance at a mall in Long Island. Around 3000 people turned up to see him (if only Twitter had been around when I was 15, it would have been so much easier to drum up enough people for a kickabout in the park) leading to police concerns over a crush.
At this point the the police asked Bieber's "people" (what 15 year has "people" to whom he's not related?) to send out a tweet telling the crowd that Justin would not be appearing and to disperse. The refusal to comply immediately with this instruction has led to James Roppo, an executive with Def Jam records, being charged with various misdemeanour charges, and a felony charge of second-degree assault.
The assault charge stems from a policeman injuring his shoulder dealing with two teenage girls in the crush. On the plus side, that's about the most innocent combination of the words "policeman" "teenage girls" and "crush" that I've ever read in a news story.
So, basically, you can now face criminal charges for not using Twitter in your dayjob? Attitudes towards messing about while at work have changed a lot since I was sacked for winning a promotion while at work. Admittedly, the promotion was in Championship Manager.
Seriously though, how much power does Twitter have? Well, I have to out myself as a user. I've spent the last six months honing my one-liner skills, and trying build followers of my comedy. If you've ever received a re-tweeted "I've just had an all day breakfast – my Gran's got Alzheimers and loves to cook".
"I got through three magazines on the train – I'd killed a dozen people by the time they wrestled the gun off me."
"I love throwing a ball for my dog but he hates having to put on a dress and do all that dancing"
…then now you know whose mind they originated from. The aim is to build a following and help make people aware of your skills so you can both meet likeminded souls and also improve your chances of generating work for yourself.
At least, that was my original aim. Now the heat is on. The gauntlet is down. A 15 year-old Canadian kid who I'd never heard of has managed to create a crush of screaming people desperate to simply clap eyes on him. I'm 30. I can't get to 31 without having had the police turn up at one of my stand-up gigs, begging me to send a tweet to turn away the heaving mass of devotees who've turned up to see me. I only want the police to turn up for that reason though. Not like when they turned up to a gig in the past because some Dundonian crowd members were pondering a different use for the pool cues in their hands.

Right. My solo show at next year's Glasgow Comedy Festival – see you all there? Don't worry. I'll tweet you about it…

Teddy Craig is a finalist in stv.tv's The Write Factor competition. The views expressed are not necessarily those of STV plc. If you would like to read more from this writer, use our comment system below.