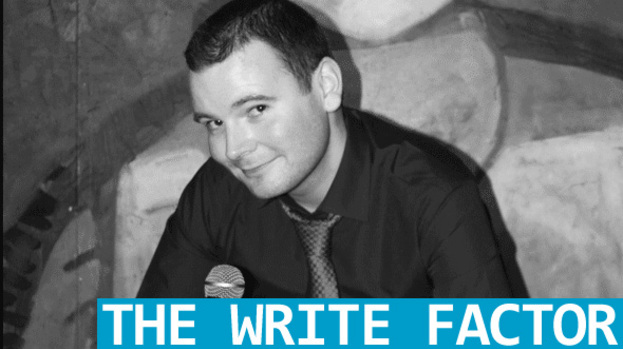 The cycle of life gave me cause to spend the day thinking about "The Final Frontier". Two stories about space explorers from different eras had made the news. The USSR's first civilian cosmonaut, Konstantin Feoktistov, had passed away. He'd been a crew member on the Voskhod 1 in 1964, and had died aged 83.
Meanwhile, current American astronaut Randolph Bresnik's wife had given birth to the couple's second child while he was on board the space shuttle Atlantis. I imagine his wife must have been somewhat unamused. Had she been granted a live radio link-up with the shuttle during the birth, I think it's safe to say her ensuing words wouldn't have been safe for pre-watershed broadcast. I'd estimate them at a more strongly phrased "…driving around in space with your loser friends!"
In Feoktistov's case, the word 'cosmonaut' caught my eye. It always seems a much more romantic word than 'astronaut'. Perhaps I'm influenced by owning a T-Shirt bearing this quote from the legendary Soviet Union goalkeeper, Lev Yashin: "The joy of seeing Yuri Gagarin flying in space is only superseded by the joy of a good penalty save." Wow. I can't imagine any modern goalkeepers managing a line like that.
Allan McGregor would probably manage to compare making a penalty save to the joy of seeing an attractive 21year-old woman in a short skirt and low-cut top. Artur Boruc might suggest it's reminiscent of the joy of being able to have a fag during the close season.
Perhaps Gagarin's words also reflect a different attitude to space exploration. I'm not sure it's something that grips us in the same way as it gripped people forty or fifty years ago. I remember a few years ago serving a customer when I worked in my parents' hardware shop in Dunfermline. She was insistent on engaging in some small talk about the weather, despite my preference for simply grunting, nodding, and handing over the receipt. During the ensuing waste of oxygen, she did manage one interesting comment. "Do you know whose fault it is? It's all these idiots going into space!"
"Sorry?"
"These idiots that go into space! That's why we get all this funny weather these days, it's them punching holes in the atmosphere. The weather was fine before they went up there!" I didn't feel the need to contact NASA with her breakthrough. Looking back, I can't help taking it as a sign that the modern space explorers don't get the kudos of the old guard. Gagarin, Armstrong, Aldrin… names that trip off the tongue. (Admittedly, it would be a stretch to include Feoktistov in that list!) Where does Randolph Bresnik come though? Before I read that story, I'd never heard of him. I also couldn't have told you that the name of NASA's current shuttle was Atlantis. Little Britain hit it spot on with their "8th man on the moon character". By that stage, people have lost interest.
It all comes down to the concerns of the public. Whenever complaints are made about money being put towards space exploration, the same fact is trotted out. "It was research for the space missions that led to the technology behind non-stick frying pans." Depressingly, Governments and the scientific community realise that we're more interested in our bacon roll than in exploring the universe. If Randolph Bresnik wants his new baby to grow up with a famous dad, he'd better be working on some pretty good packed lunch equipment up there. I've got my fingers crossed for self-cooking sausages…

Teddy Craig is a finalist in stv.tv's The Write Factor competition. The views expressed are not necessarily those of STV plc. If you would like to read more from this writer, use our comment system below.